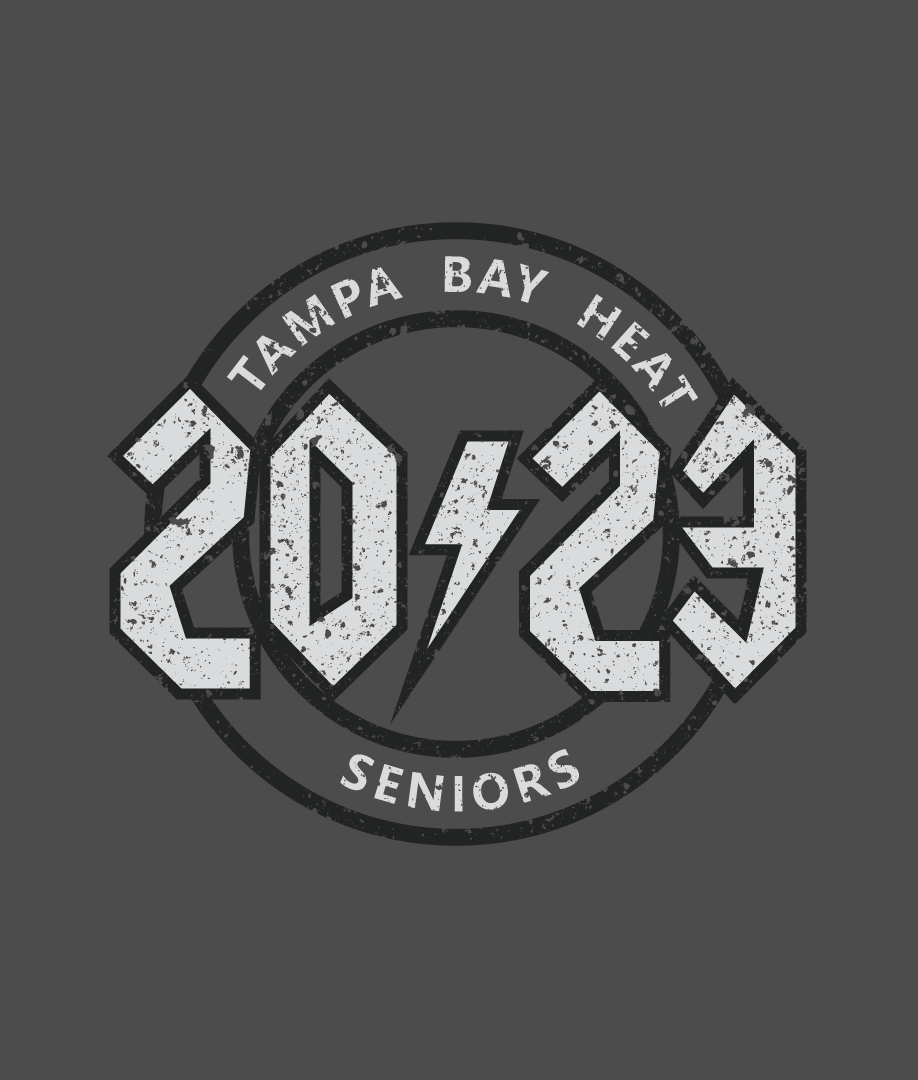 Senior T-Shirts
It is your SENIOR YEAR! Order your Class of 2023 shirt to represent your senior class during this amazing and fun year!
The deadline to order and pay is August 1st! After August 1st, the shirts will have to be ordered individually and will be $30 each.
Tampa Bay HEAT Class of 2023 Pool Party
SATURDAY, AUGUST 20, 2022 AT 1 PM – 3 PMThomas Crawford's house6814 S Court Dr. Tampa
Calling all incoming Seniors for a swim party! Let's start the year off with fun! We will serve hot dogs with condiments. Each family should bring a side dish to share. Bring towels, sunscreen, and chairs. Please RSVP by Aug 25th. PS Parents are welcome to stay Also if your child has food allergies, please feel free to contact Adelyn Canfield, POC for help to make sure that appropriate snacks/foods are provided at adcanner@live.com
Looking forward to kicking off a great year!
HEAT Class of 2023 Graduation Ceremony
May 19th, 20237:00 PMArise Church
Please register here to go on our HEAT Graduation Class of 2023 List to stay up to date on the many wonderful opportunities we have planned for your child's senior year!