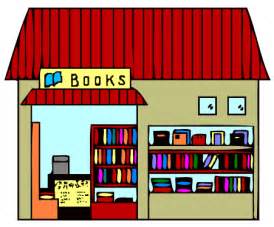 The HEAT Book Pod is located behind Brandon Business Machines located at:
505 W. Robertson St.Brandon, FL 33511
Please park in the grass and not in their lot if you visit Monday-Friday. It is okay to park in the lot for Saturday events.
The HEAT Book Pod is open for business! The curriculum is organized on shelves inside our 40 ft. shipping pod! Please note, this is no-frills shopping. We have fans but the pod isn't air-conditioned. There is no room in the pod for children or strollers. There are no bathrooms available for public use.
Schedule:
Book Pod: November Hours
As we go into November, we want to take a minute and thank all of the supporters and contributors of the Book Pod. Your donations and purchases all go to help Tampa Bay Heat with sports programs, activities, and classes. Thank you and may many blessings find you and your families this holiday season!
November Hours:
Wednesday, November 2nd 10:00 am to 12:00 pm
Friday, November 4th 9:00 am to 11:00 am
Friday, November 11th 10:30 am to 12:30 pm
Saturday, November 12th 10:00 am to 12:00 pm
Monday, November 14th 11:00 am to 1:00 pm
Wednesday, November 16th 10:00 am to 12:00 pm
Friday, November 18th 9:00 am to 11:00 am
Monday, November 28th 10:00 am to 12:00 pm
Book Pod Email:
If you have items that you would like us to pull for you for pickup on one of the days and times listed above, please email us the title, index #, and location of the item to heatbookpod2020@gmail.com
Book Pod Database:
To see what we have available at the Book Pod, please take a look at our online database.
Things to Remember:
Please park in the grassy area by the Book Pod. Parking spaces in the lot are for the Brandon Business Machines customers and employees.
There are no bathrooms available.
Please do not bring small children, babies, or strollers. Space in the Book Pod is very tight and volunteers are not able to provide childcare.
We accept check or exact cash.
I will be posting additional hours as we have workers to man the pod.
We are still accepting donations and are always looking for volunteers to assist with the books. Volunteers get first dibs on the amazing donations as they are processed. Contact us if you are interested in assisting.